If you are living in an apartment or a house and looking to relocate, using a portable storage container is a great option for storage. They are convenient in many aspects. If you want to pack some things and you're not sure when you will want them, then the containers are a great solution. Portable storage containers are your best option until you find the right place for you where you can unpack. Whatever your need and reason for your decision, using portable storage containers has its advantages. Find out how to pack for such a move with the tips below.
What Our Containers Look Like
Outside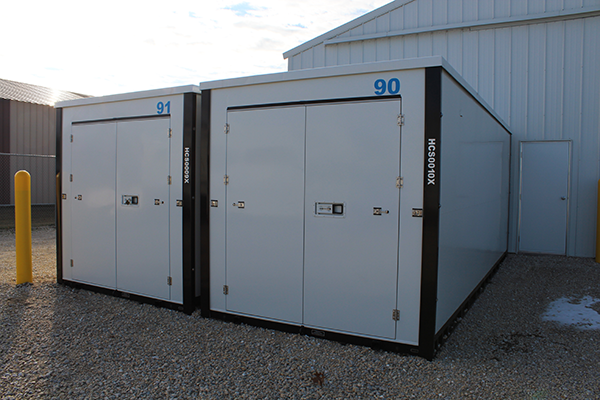 Inside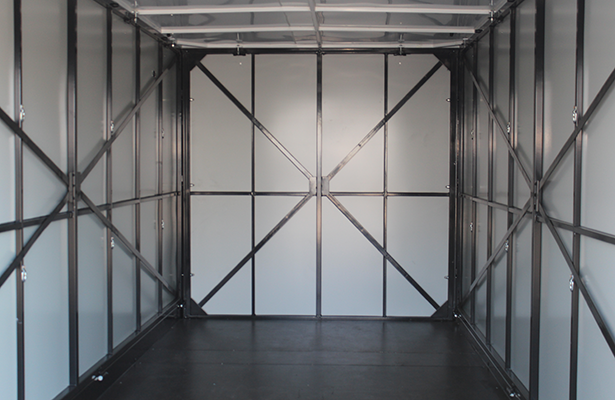 Portable Storage Container Advantages
Portable storage containers fit greatly on the driveway and thus you can have them delivered to your front door.
They are locked when loaded. This means that if you wish to use one or more of them, you will have the key and of course, the only possible access to the container giving more security to your items in there.
They are strong and sturdy which means that your belongings are well protected. They cannot be harmed from the outside.
You can use moving storage containers if you want to pack and load your belongings for storage at your own home. Portable storage containers sizes: 8 X 16 and 8 X 20
You can pack the portable storage containers and leave them at your house or at another location or have them kept at Honey Creek storage.
Portable On-Demand Storage
Also known as portable on-demand storage, these containers are an efficient combination between a moving truck and a storage unit. Here's another set of advantages of these moving storage containers for your relocation:
You won't have to worry about driving a huge moving truck around the city, within the same state or worse – cross-country to your new place of residence;
The portable storage containers will be at ground level for effortless loading and unloading;
There are no time constraints of any kind and you get to work on loading or unloading your household belongings at your own chosen speed.
How To Load the Portable Storage Containers
Pack everything well before placing it in the container. When you begin loading the container, make sure that you secure the items inside. If they move inside during transportation, they may get scratched, dented, smashed or may get broken. Arrange closely all items when moving them in portable storage and use cushioning in between like cardboard or moving blankets. Be especially careful when packing breakable items. When on the road, the containers are exposed to vibration from the road and this may cause damage. Again, just like when moving with a truck, there are items forbidden to put in the container. Beware of liquids.
Please see the Home Page for Portable Storage Unit Rates. Call for pricing on our delivery options.